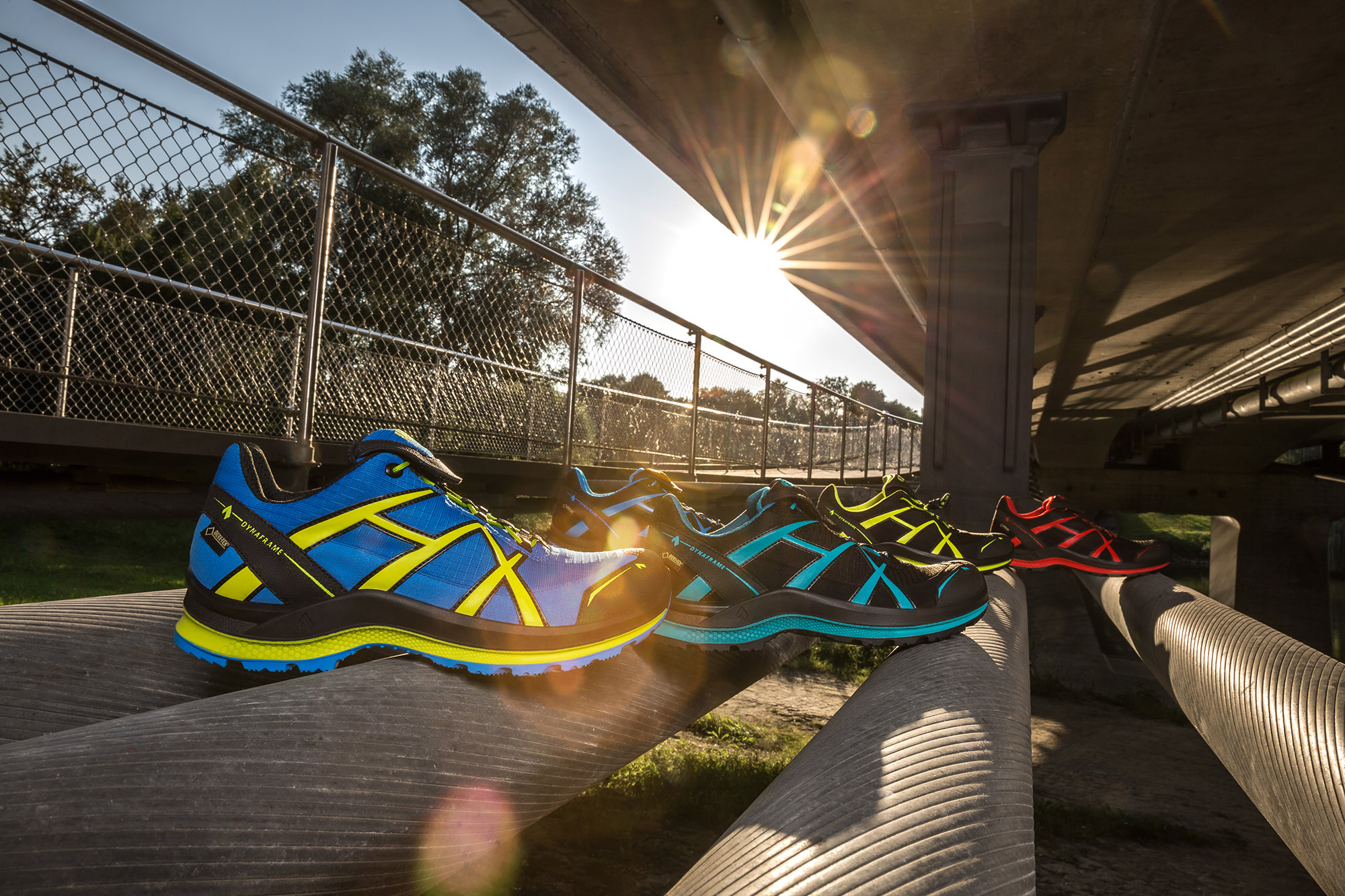 The world knows what so-called German quality is, and HAIX appears to be one of the brightest examples that shows it to a global community. Since 1948 the company started to make a name for itself manufacturing excellent footwear for different types of professionals. And Emirates Falcon, as an official agent of HAIX in the Middle East, would like to present you the major features that have become the advantages, so you will have no doubts why it is #1.
As HAIX offers the dozens of various articles, we will do our best to introduce you the most popular models step-by-step. Today our attention is going to be focused on Black Eagle series that is divided into such subcategories as Adventure, Athletic, Safety, and Tactical. What is interesting, they сatch the eyes of clients from different fields and of any gender. Thus, let's have a closer look at the top-sellers of German brand.
Black Eagle Adventure 2.0 Series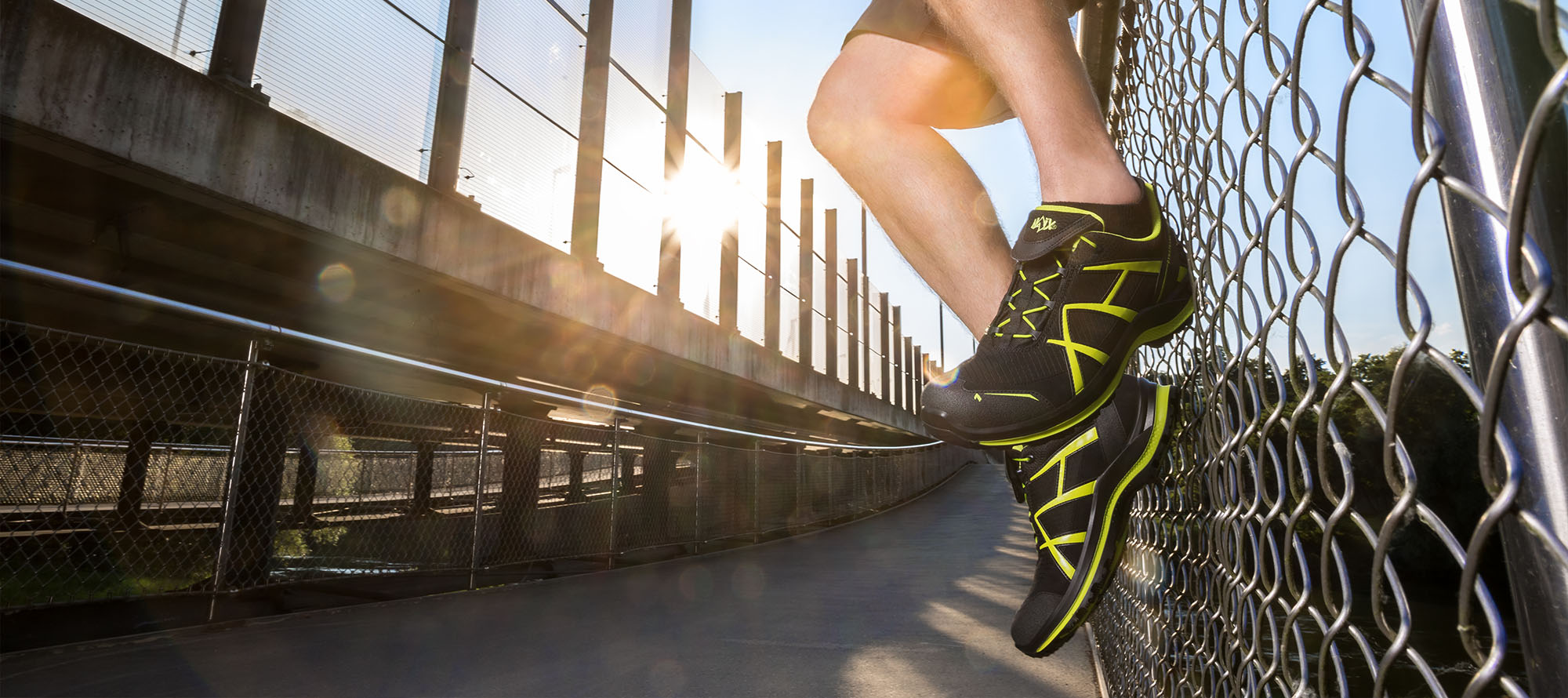 Have you been searching for the light-weight and comfortable shoes that will meet all your demands and even look stylish? Believe it or not, but they exist! Adventure series is a sporty collection based on running shoe technology. You can find that they are available in different colors, and each of them is creating a special look of the shoe with unbelievably stylish pattern.
Considering specific requirements of climate, activity level and end use environment, HAIX has decided to use GORE-TEX fabrics for manufacturing the footwear, including Black Eagle Adventure. Taking it into account, you can bank on that shoes are durably waterproof and highly breathable. Therefore, forget about fear of changing weather as your HAIX will protect the foot all-out keeping it dry with optimized climate control.
For the models of Black Eagle Adventure, HAIX offers Smart Lacing System that allows to save the time and fasten the laces just in one move. It is easy-to-do and pressure free, guaranteeing quick adapting of the shoe to the foot. Also, you will find a pocket where you can hide your laces and avoid any inconveniences while walking.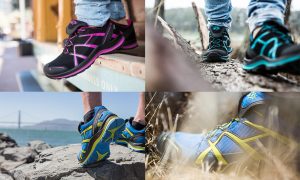 Inside you will find a comfortable cushioning with a separate heel shape and "AIRFLOW" channels. The most important fact is that insole appears to be antibacterial and totally removable. Thus, if there is a need to change it, you can order a new one and enjoy your HAIX shoes for more and more years.
Considering the sole, it is made of special rubber that provides a full resistance to oil and gasoline as well as absolute compliance to heat and cold. In addition, no marking is guaranteed. These features make Adventure series suitable for a full diversity of activities including not only work in different conditions but also hiking, walking, climbing and many others.
Detailed information about sole and its positive effect on your foot, you can find here.
Black Eagle collection combines so many features that can be an ingenious sample of HAIX capability. Once Ewald Haimerl, HAIX CEO, said: "Many of our customers have been asking for the sporty, comfortable and functional shoe that can be suitable for work and leisure at the same time". So, we can claim that Black Eagle is his answer that has become an implementation of comfort and functionality for outdoor and indoor usage.
Don't miss your opportunity to get one of Black Eagle Adventure 2.0 shoes, send us an inquiry. Your life will change after you know what HAIX quality is!