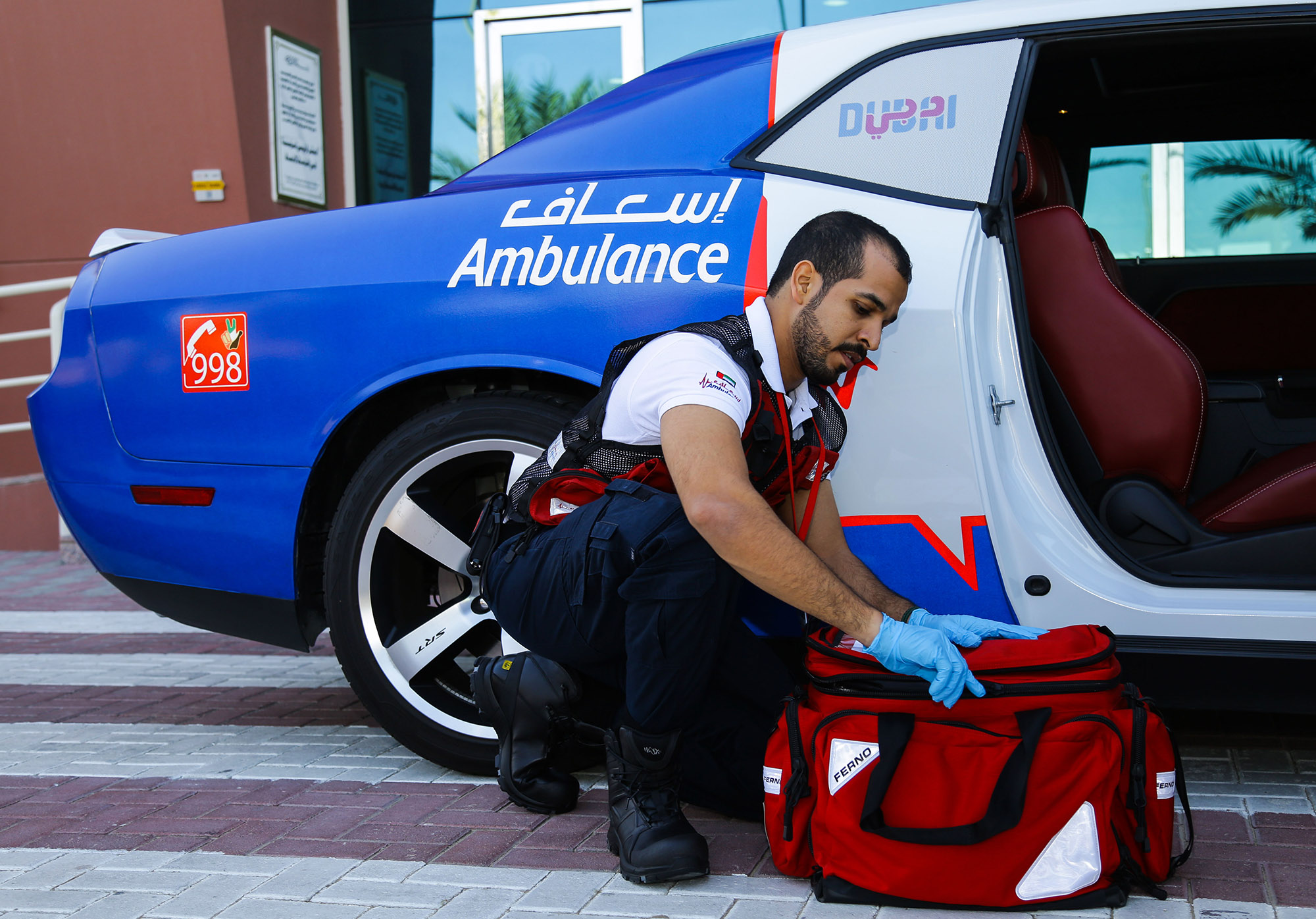 The story of Dubai Ambulance starts in 1977 when it was founded under Dubai Police.  In 1981 it was established as  Health and Medical Services operating four ambulances and sixteen nurses only at that time. But in cooperation with police, it always did its best to cover accidents and to provide transportation of patients. The service has been developed since then. In 2006, His Highness Sheikh Mohammed bin Rashid Al Maktoum, Ruler of the Emirate of Dubai, created a "unified ambulance center" willing to unite the efforts and potential of the different providers of ambulance services. It was a wise decision to merge service delivery and development in line with the Dubai Strategic Plan.
The role of the institution in case of emergency:
Rapid response.
Medical consultation.
Therapeutic intervention.
Air transportation in case of disasters
First aid and transporting patients
Specialized Services
 Foundation offers more than 21 professional services. Dubai Ambulance has won international awards and a variety of excellence certificates. It owns more than 220 large vehicles and various cars including 5 high-speed sports cars that can reach the speed of 300 km / h. They are presented all over the world as the fastest ambulance vehicles. In addition, Dubai Ambulance has the largest ambulance in the world which can accommodate 44 patients at the same time. The institution has 75 points that should provide the response within 4-8 minutes only.
Smart Applications
The Foundation has created a wide range of applications for smartphones. Some of them are a hand of help for searching the sick and injured people, and also facilitating access to them into the shortest time. Also, Teams are using the apps that allow deaf, dumb and blind as well as people with disabilities to communicate with the Ambulance. A patient can get in touch with Ambulance by pressing the phone keys more than once, so the message will be sent to the operating room showing their location and describing the type of injury.